Green-Clean is a lemon scented anti-bacterial spray in 60ml bottles for portable hand sanitisation, as well as available in 1L bottles for surface cleansing.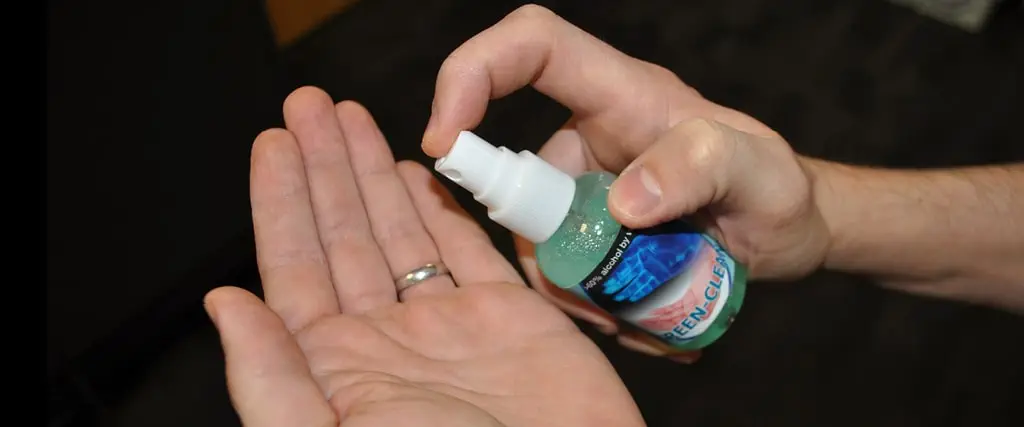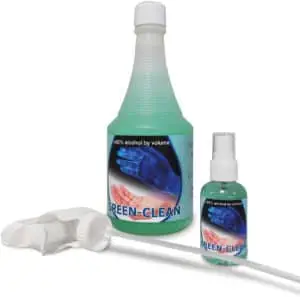 We have turned our lab over from R&D on cleaners / degreasers to producing hand sanitisers as we have most of the raw materials here.
The key feature is an alcohol by volume content of 60%.
Not many similar products that you can buy from the High Street are 60%. Most do not actually publish, 40% is considered ineffective against coronavirus.
>60% alcohol by volume content

Available to ship today (while stocks last!)
Key Features
>60% alcohol by volume content
Bottle Sizes
Box of hand sprays:
50 off x 60ml for £4.80 each = £240 per box.
Box of surface cleaner:
10 off x 1L for £36.00 each = £360 per box.
Surface cleaner is the same formulation as the 60ml spray bottles so can also be used on hands.

BULK DISCOUNTS AVAILABLE – Contact us to find out more!
Payments by Credit / Debit card only.
» Click here for Sell Sheet (PDF).
– – – – – – – – – – – –
For more information and enquiries contact our sales team by emailing: sales@allprint.co.uk