One of our customers completed this superb Volvo truck wrap single handed and with ease using Mactac ColourWrap films!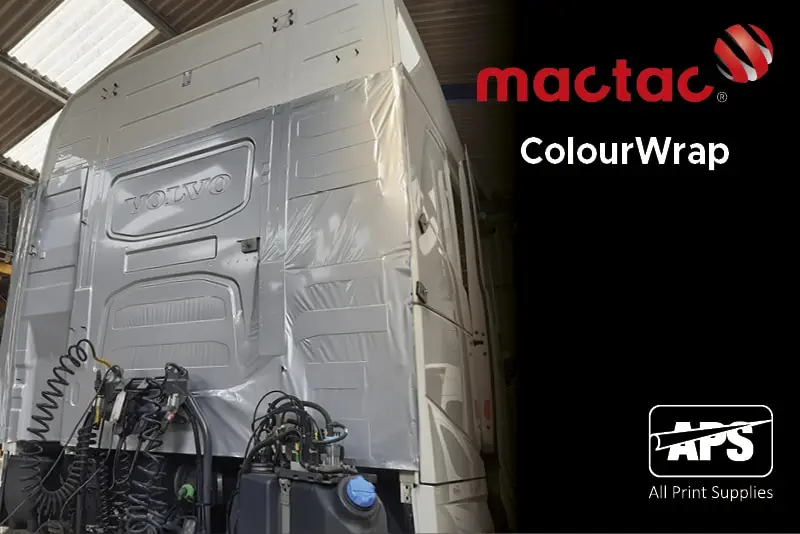 B-Line Graphics told us how they completed this superb Volvo Truck wrap application single handed and with ease using one of our Mactac ColourWrap films, GM61 Gloss Metallic Silver.
Mactac's ColourWrap Series are developed especially for full vehicle wrapping and offers 50 different coated 3D conformable coloured cast wrapping films in gloss, gloss metallic, matt and matt metallic finishes with a micro-structured 'bubble free' repositionable acrylic adhesive.
ColourWrap wrapping films offer the conformable cast performance you need for head-turning results!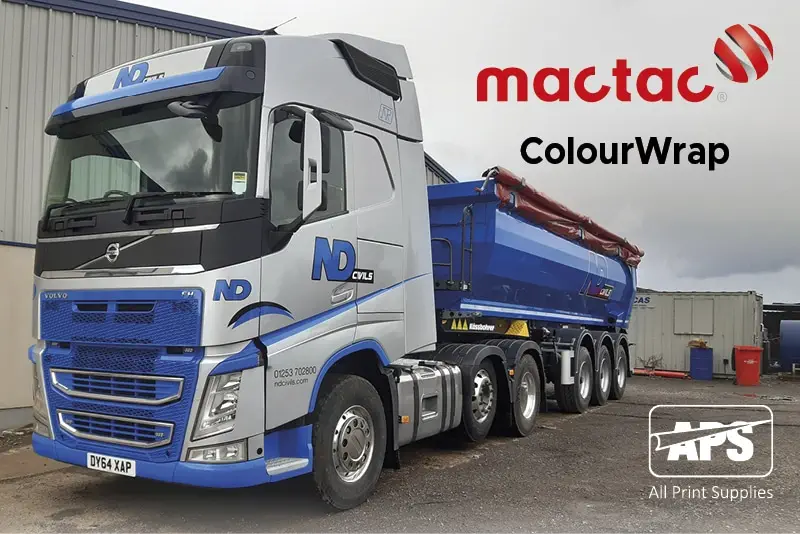 ---
We stock all the media you need to complete your graphics projects – whatever you need to fulfil your graphics applications we are here to help you.
For more information, enquiries and to place orders contact our sales team: 01753 696977 or 01709 829800 or email: sales@allprint.co.uk