MTA Magnetic type 'A' adhesive backed 1.5mm tape for pop-ups.
Sold individually
Widths of 12.7mm
Available in standard roll lengths of 30M
MTA Magnetic Tape type 'A', with double-sided adhesive tape on one side, is for fixing display panels onto pop-up frames.
MTA Type A Magnetic Tape is an adhesive backed 1.5mm mag 'A' pattern isotropic magnetic extrusion strip for the rear of pop-up display panels.
Featuring Tesa's 4965 double-sided tape with red PE film liner for easy stripping and maximum peace of mind.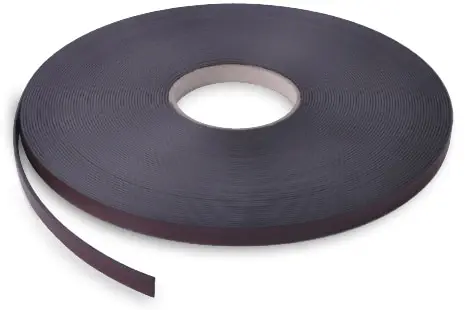 ---
» Click here to go back and view our complete range of Sign Tapes for the sign and digital industry.
APS product code: MTA Type A Magnetic Strip
Get Notification of New Products & Offers
Just click the button below, then fill in your details and we will keep you up to date on all new products and offers that we are running.
Interested in a product or have any questions? Give us a call!