A range of retro-reflective films from Oralite for most applications.
Solvent permanent acrylic adhesive
Available in standard roll lengths of 10M, 25M, 50M and 'buy the metre'
A range of retro-reflective films for most applications.
See the Products In Range links below for full details and datasheets for all of the products in our Reflective Films range.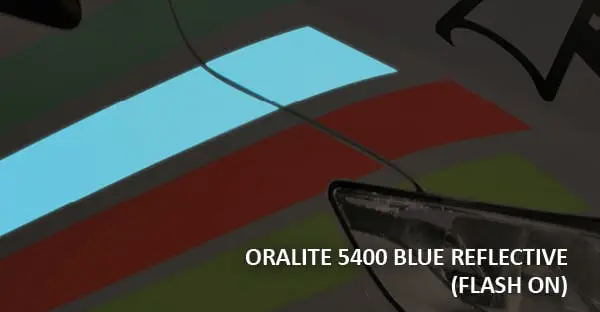 ---
» Click here to go back and view our complete range of Safety Films – we stock a selection of retro-reflective films, conspicuity tapes and fluorescent and photoluminescent films from well known and well trusted manufacturers.
Products in Range
Oralite 5500 Engineering Series Reflective
110µ cast PVC reflective film with watermarking, suitable for traffic control and lettering applications. This series complies with EN12899-1 (RA1; design A) and ASTM D4956-09 (Type I sheeting) and the colours in daylight comply with the specifications of this class (RA1; design A).
View more info >
Get Notification of New Products & Offers
Just click the button below, then fill in your details and we will keep you up to date on all new products and offers that we are running.
Interested in a product or have any questions? Give us a call!