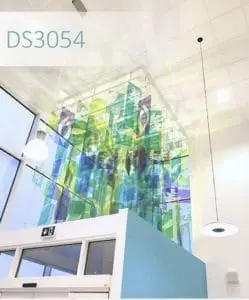 DS3054 R (removable adhesive) and DS3054 P (permanent adhesive) are 80µ ultra clear gloss monomeric PVC's that come on a matt clear PET liner to give you excellent clarity for window applications.
A very good alternative to optically clear polyester films with the added bonus of being suitable for UV, Latex & Solvent printers.
DS3054 has a solvent adhesive for easy wet application.
The film can be laminated with itself which enhances the clarity even more!

Roll Size – 1524mm x 30M, and by the metre.
Call us today to receive your free A5 printed sample.