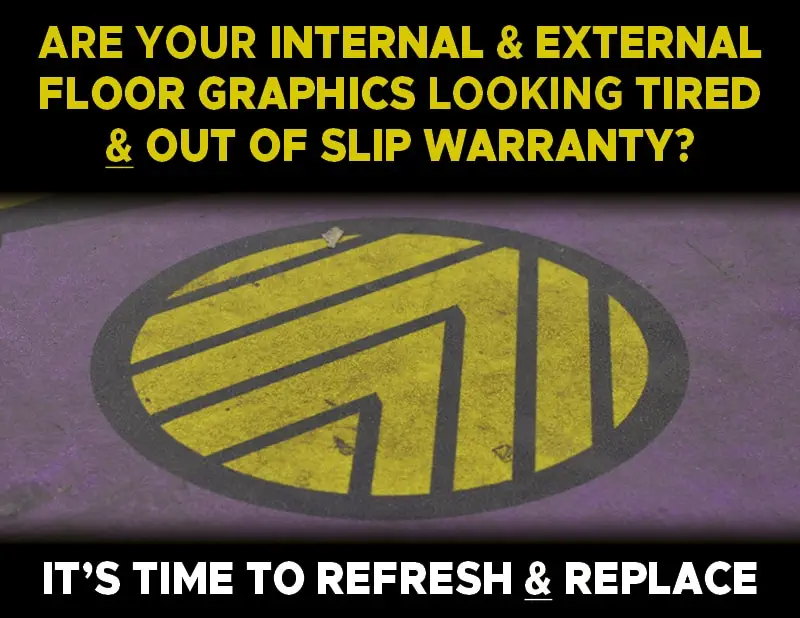 Most internal / external floor laminates only have a 3-6 month slip warranty
Our range of internal and external floor graphic base print films offer permanent, HighGRAB, UltraGRAB and MaxGRAB adhesives and can be paired with our matching indoor and outdoor slip rated laminates for applications onto a wide variety of indoor and outdoor flooring surfaces.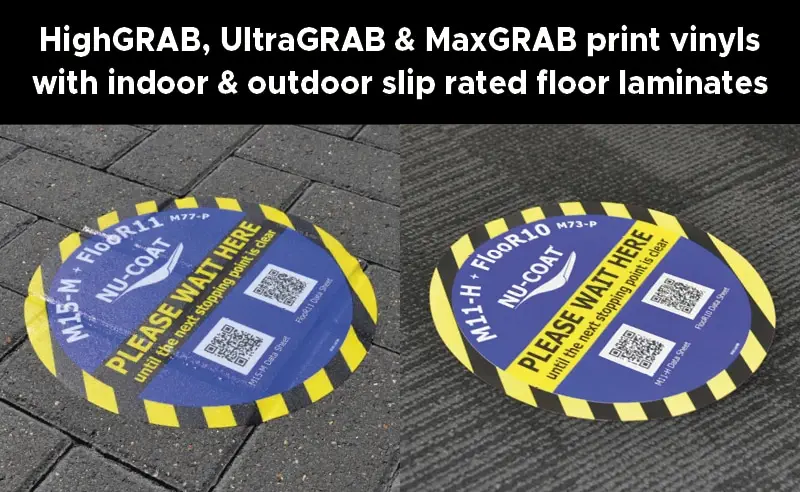 A choice of base print films for floor graphics:
A choice of slip rated laminates for floor graphics:
Everything is in stock and ready for next day delivery.
---
We stock all the media you need to complete your graphics projects – whatever you need to fulfil your graphics applications we are here to help you.
For more information, enquiries and to place orders contact our sales team – Tel: 01753 696977 or Email: sales@allprint.co.uk