CliniCleanse™ portable hand sanitiser spray with 75% alcohol content kills viruses & bacteria fast!
IN STOCK & AVAILABLE NOW in 60ml bottles in packs of 2, that's £7.20 per bottle and the price includes VAT and free delivery, generally same day despatch by 1st class post…. 250ml bottles will also be on sale soon.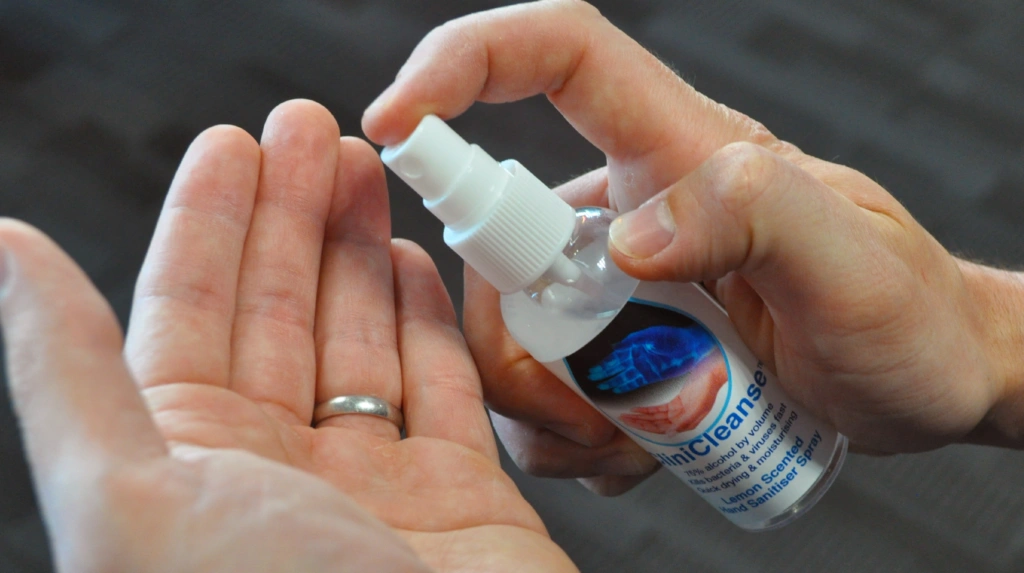 We have been involved in mixing and distributing cleaning sprays and degreasing sprays for the last 30 years.
With the coronavirus outbreaks we have converted our facilities over to the manufacturing of hand sanitisers.
Our aim is to provide a high alcohol content version rather than the cosmetic versions generally available.
Most research on coronavirus suggests a minimum of 70% alcohol content is preferred.
We are working on a skeleton staff rota system so orders can only be placed online currently.
Key Features
75% alcohol by volume content
Kills viruses and bacteria fast
Quick drying and moisturising
Perfect size to carry in cars, pockets and purses
Price
60ml hand sanitiser spray bottles (pack of 2) = £14.40 per pack (incl. VAT + DELIVERY)
– equivalent to £7.20 for a 60ml bottle
VOLUME DISCOUNTS AVAILABLE – Email us to find out more!
» Click here for more product information.

– – – – – – – – – – – –
For more information and enquiries contact our sales team by emailing: sales@allprint.co.uk