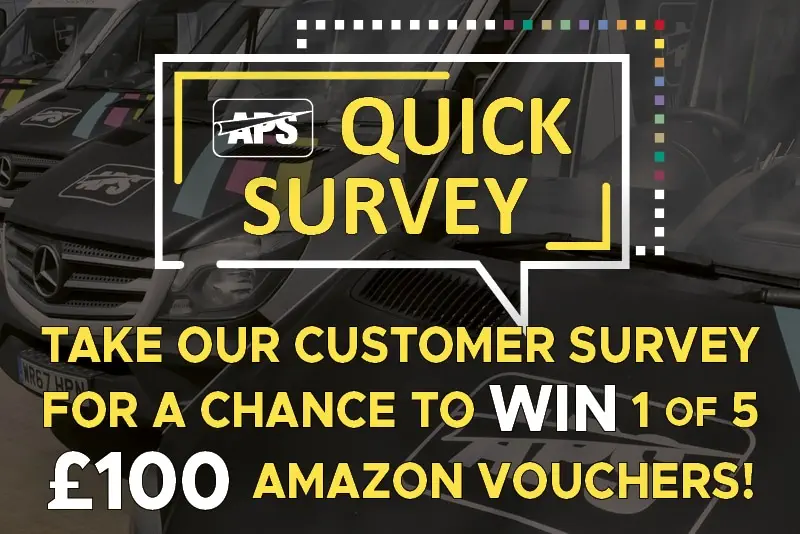 Your opinion matters to us – How can we improve our service to you?
Take our quick Customer Survey and be entered into our prize draw for a chance to win one of 5 x £100 Amazon Vouchers!
We are committed to providing the very best in client service and as such would welcome your feedback by returning this very simple email survey – it will take no longer than 2 minutes to complete.
What would you like us to improve next?

All replies to this customer feedback survey will be entered in our FREE PRIZE DRAW for a chance of winning 1 of 5, £100 Amazon vouchers!
Our survey closes on Wednesday 16th December 2020, at 5.30pm. The 5 lucky winners will be drawn on Friday 18th December 2020.
– – – – – – – – – – – –
We had a great response from our customers last year, and more really good suggestions on how we could improve the service we give to our customers.
Here are some of the actions we've implemented during 2020 following the 2019 customer responses:
Addressing waste to energy concerns
Dropped polythene bags where possible
Recycling of packaging & plastic end caps
Explored cardboard alternatives to plastic end caps, however these are not strong enough as yet
Switched to UK suppliers where possible – NU-COAT is one of our UK based suppliers, they do not use solvents in their coating process
We generate more energy than we use through a huge solar array on our warehouse roof which generates around 47,482 kWh of power per year
Introduced the APS on-line ordering portal – log-in or register your interest here
We would like to thank you for your business throughout 2020 in what has been a very difficult year and we sincerley wish all of our customers and their families safety and good health as we all move forward in the year ahead.
Thank you once again for taking time to share your views with us – we really do listen, so please have your say!
– – – – – – – – – – – –