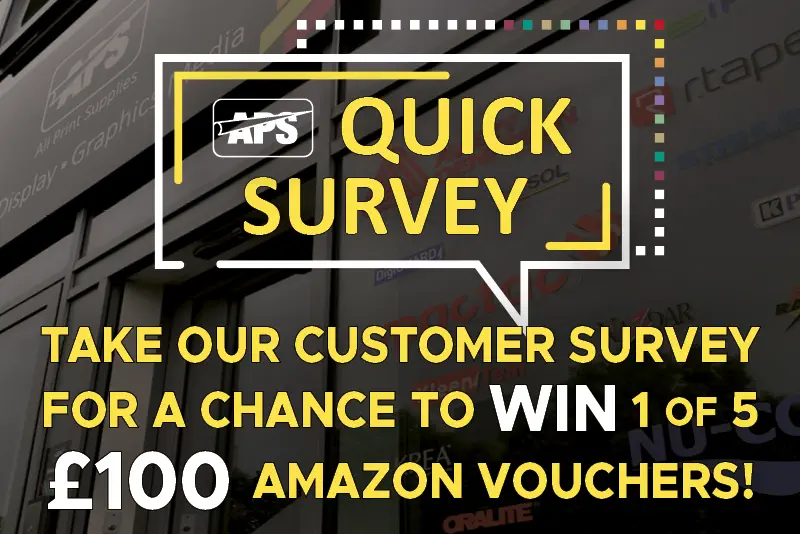 How can we improve our service to you?
Click the link to complete our quick customer survey for your chance to win 1 of the 5 x £100 Amazon vouchers!
Your opinion matters to us, so have your say.
We are committed to providing the very best in client service and as such would welcome your feedback by returning this very simple email survey – it will take no longer than 2 minutes to complete.
All replies to this customer feedback survey will be entered in our FREE PRIZE DRAW for a chance of winning 1 of 5, £100 Amazon vouchers!
Our survey closes on Friday 18th February 2022, at 5.30pm.
The 5 lucky winners will be drawn on Monday 21st February 2022.
– – – – – – – – – – – –
We had another great response from our customers last year as well as more really good suggestions on how we could improve the service we give to our customers.
Following responses to our previous customer survey here are some of the actions we've implemented during 2021:
Increased our fleet of delivery vehicles / routes
Collection of all cores and boxes on APS van delivery routes
Updated our Pantone® to Sign Vinyl colour picker tool to include all the latest Pantone® coated colours
New Training Suite launched at our Head Office in Slough
We would like to thank you for your business throughout 2021 in what has again proved to be another very difficult year and we sincerley wish all of our customers and their families safety and good health as we all move forward in the year ahead.
Thank you once again for taking time to share your views with us – we really do listen, so please have your say!
---
We stock all the media you need to complete your graphics projects – whatever you need to fulfil your graphics applications we are here to help you.
For more information, enquiries and to place orders contact our sales team: 01753 696977 or 01709 829800 or email: sales@allprint.co.uk