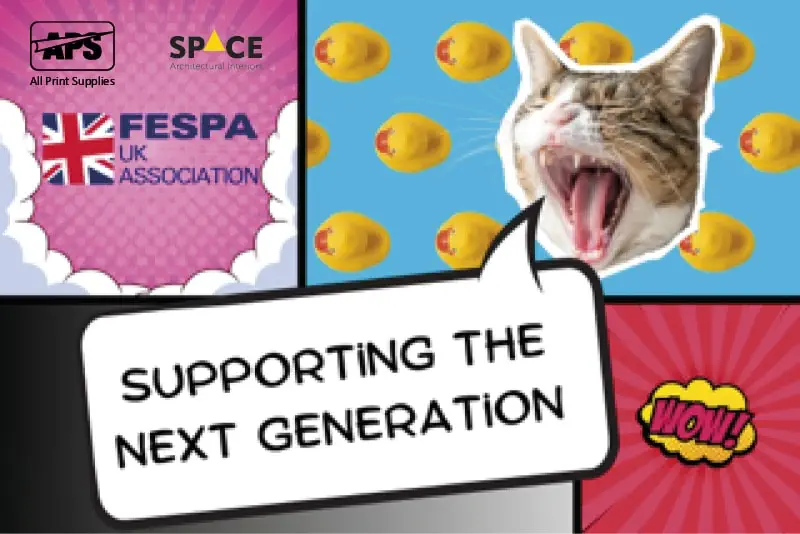 No matter what area of print or graphics you are in, this event is about meeting new people, growing your connections and expanding your knowledge.
This event is all about 18-30 year olds that currently work in the print industry and is aimed at nurturing the next generation of print superstars in our ever-evolving and diverse printing industry.
With a great lineup of speakers and networking opportunities in store, the FESPA UK Association Next Generation Networking Day is set to be a great day!
Networking events normally only apply to Managing Directors, CEO's or head of departments… we recognise that our next generation of printers need to be heard and shout about their talents, alongside other like-minded individuals within the print sector.
Dedicated to the rising superstars in the print industry… You are the future, you are the next Generation!
A full day of networking, talks and workshops, running from 9.30am and expected to conclude at approximately 4pm.
FESPA UK Association Next Generation Networking Day – date, time and venue:
Date: March 15th 2023​
9.30am to 4.10pm
Venue: British Motor Museum, Banbury Road Gaydon, Lighthorne Heath, Warwick CV35 0BJ, UK
---
We stock all the media you need to complete your graphics projects – whatever you need to fulfil your graphics applications we are here to help you.
For more information, enquiries and to place orders contact our sales team: 01753 696977 or 01709 829800 or email: sales@allprint.co.uk