Book your place now on our latest 1 Day Training Course for handling and installing LG BENIF Interior Films.
This unique, custom made 1 day training module will be held on 22nd January 2020 in Dewsbury, W. Yorkshire.
The course offers maximum learning potential with hands on use of materials under expert guidance.
COST: £250 including lunch.
TO BOOK: call Alison on: 01709 829800 or email: alison.hickling@allprint.co.uk
The course will be showing essential application tips and tricks of the trade to using LG BENIF Interior Films – beautiful, economical, durable and easy-to-apply films for interior decoration and refurbishments.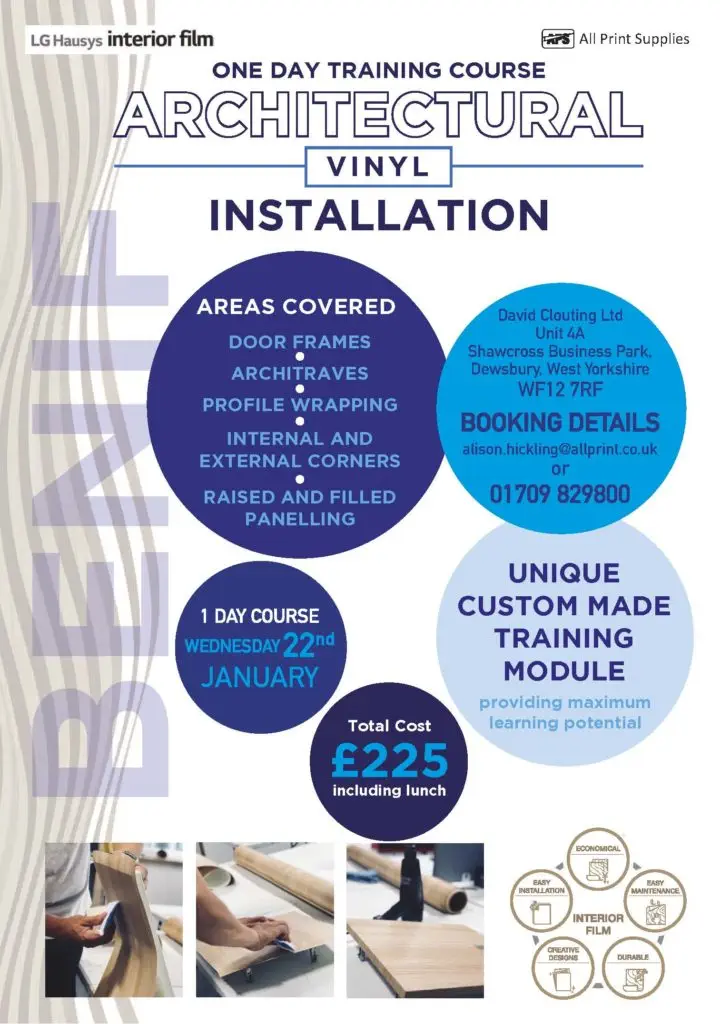 Why replace when you can reface?
Beautiful – Easy – Natural – Interior – Film
LG Hausys BENIF interior films are designed for flat lamination and profile wrapping.
Designed to look beautiful these durable and convenient interior films will also save you time and money on your refurbishment projects!
These easy-to-apply interior films are also easy to maintain once installed – download the PDF sample brochure now and take a look at the comprehensive range of textures and finishes we have to offer you.
Do you have any questions about LG BENIF interior films, or our training sessions?
For all enquiries and to request samples and pricing, call us on: 01753 696977 or 01709 829800 or email: sales@allprint.co.uk