Now available at APS – Mactac's ColourWrap Series offers 50 different coloured gloss, matt and metallic cast wrapping films developed especially for full, 3D vehicle wrapping projects.
Mactac's ColourWrap Cast Wrapping Films feature a micro-structured 'bubble free' repositionable acrylic adhesive.
Full car wraps demand the best possible flexibility and ease of use, and Mactac ColourWrap Series offers the conformable cast performance you need for a head-turning result.
You can also use these films for boat customisation (above the waterline together with Mactac Sealer).
» Click here for more product information and datasheets.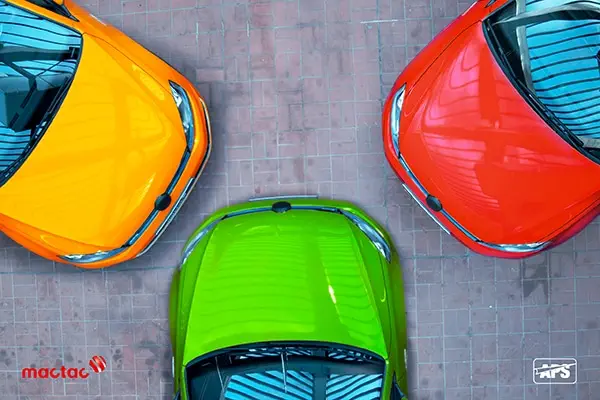 – – – – – – – – – – – –
For more information and enquiries call our sales teams on: 01753 696977 or 01709 829800 or

email:

sales@allprint.co.uk