We know how demanding our industry can be, so rest assured we are here to take your last minute orders, no problem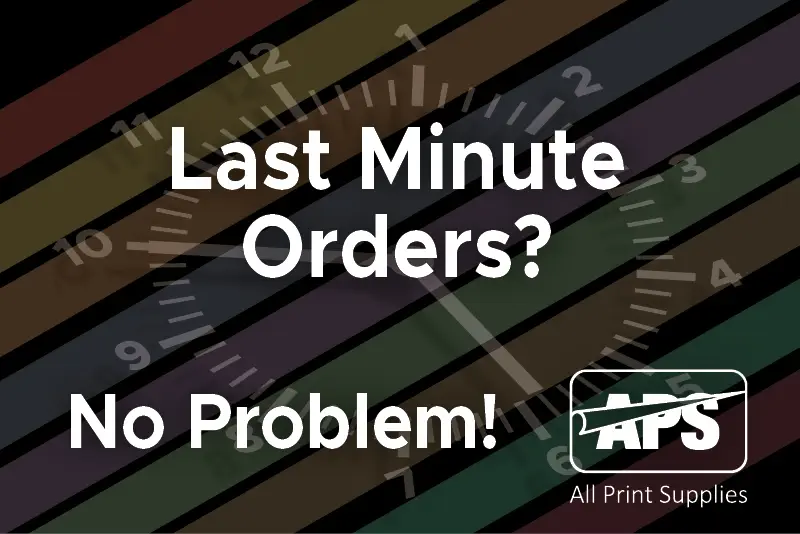 When everything seems to be running late, deadlines are looming and you need your material delivered on time but there don't seem to be enough hours in the day to get things sorted last minute, rest assured All Print Supplies are here to take your orders up to 6pm Monday-Thursday, and up to 5.30pm on a Friday for next day delivery*.
*Full Rolls only, no slitting or re-reeling can be done after 5pm.
Find out more about APS, click here – Our opening hours, what we can do for you, what we will not do, our service values, how you can pay for your orders and a little background history about the Company.
---
We stock all the media you need to complete your graphics projects – whatever you need to fulfil your graphics applications we are here to help you.
For more information, enquiries and to place orders contact our sales team: 01753 696977 or 01709 829800 or email: sales@allprint.co.uk