We've given our boring office cupboards a complete makeover!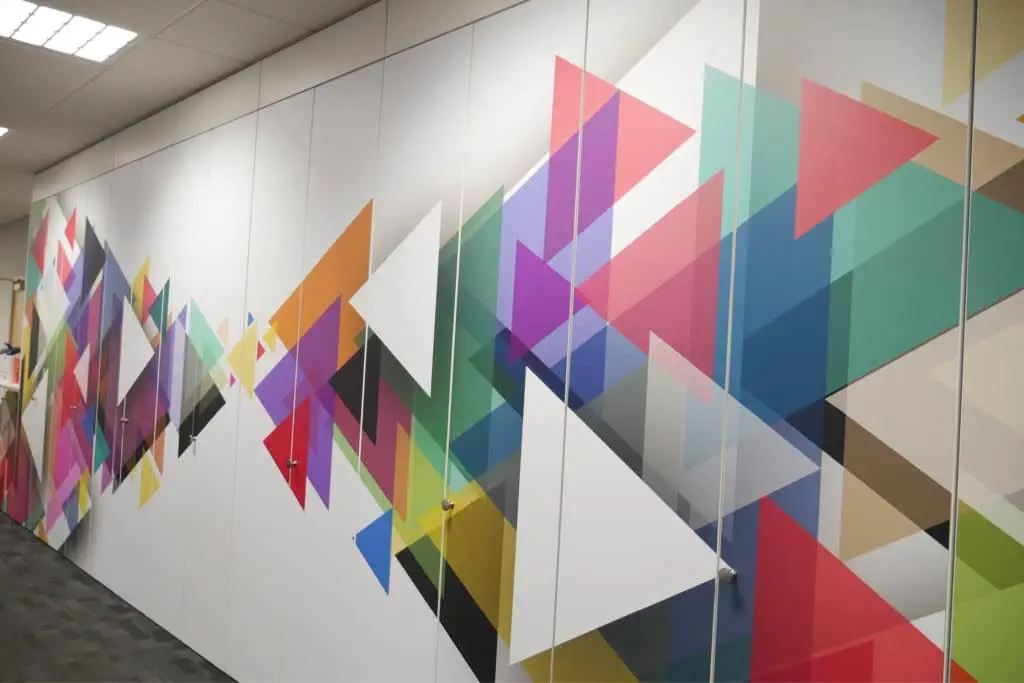 After careful measurement of the cupboards we designed and planned the image to fit the cupboard doors and printed the design in door sized strips, sized to fit with a little extra bleed off the edges so it would fit and position easily onto each of the cupboard doors.
We then printed the graphics onto Mactac Print Vinyl 828 P using latex inks, and for protection of the image we laminated the printed graphic with Mactac Printcover 898 Matt laminate.
Our very own Jamie & Carl from the Sales office applied the graphics into position before finally trimming the surplus edges off – and this is the result… We think they've done a fantastic job here!
Jamie and Carl said "the fitting was straightforward, and the graphic went up quite quickly with absolutley no trouble. The finished image looks vibrant and punchy and really freshens up the look and feel in the sales office!".
Thinking of giving your office a refurb?
Call our team and get some ideas for the most suitable material options available for every kind of graphics project:
For more information call our Sales offices on:
01753 696977  or  01709 829800