There's plenty of bargains to be found in our clearance list – a large selection is on offer from our range of sign, display, graphics media and tools!
Reduced price CAD coloured vinyls:
Tuning films, metallised films, window films, monomeric, polymeric & long term cast vinyls
Reduced price print media:
Wall covering media, monomeric, polymeric & cast digital vinyls, print fabrics, canvas and banner
Reduced price aqueous print media:
Papers, roll-ups & pop-ups, canvas & banner, backlit and speciality films and vinyl
Reduced price laminates:
Enduro Guard Semi-Pro Ultra Gloss, Avery Dennison DOL 3640 and DigiGuard semi-matt print laminates
Reduced price applicators, aluminium display frames, solvent inks and RAPIDCLEAR cleaning fluid
» Click here for the full list of products in our clearance sale.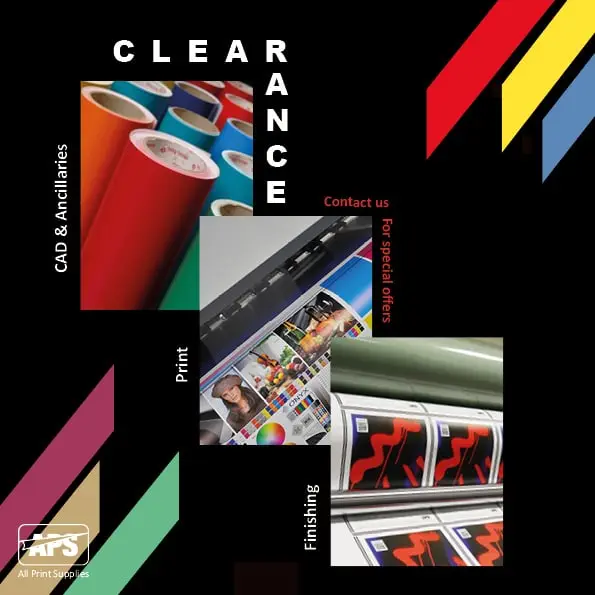 All items sold are non-refundable.
– – – – – – – – – – – –
For more information and enquiries call our sales teams on: 01753 696977 or 01709 829800 or

email:

sales@allprint.co.uk