The MACal 9300 range of coloured sign vinyls now feature Mactac's NEW iA Tech adhesive which offers more sustainable and environmental credentials as well as improved application performance benefits.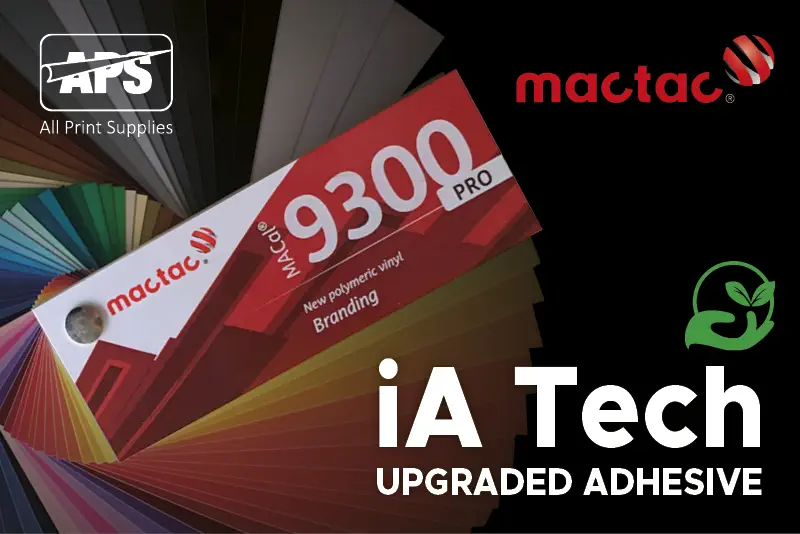 The MACal 9300 PRO Opaque Series range of coloured sign vinyls have been re-designed and now use Mactac's NEW iA Tech™ adhesive that offers a high performance polymeric vinyl marking film that also helps reduce the overall environmental impact of permanent sign making.
Benefits of the iA Tech™ solvent-free adhesive are its improved cohesion, resulting in:
Improved shrinkage
Long lasting dimensional stability
Long term removability up to 4 years
Allows more time between cut & weed because it takes longer for the adhesive to bridge back
From the environmental perspective:
Reduced CO₂ emissions during manufacture
Less fossil material used in manufacture, one roll of MACal 9300 PRO iA Tech™ saves up to 1.6l of fossil origin oil per roll
Adhesive with no solvents are very good for your health
REACH compliant, conforming to the latest environmental regulations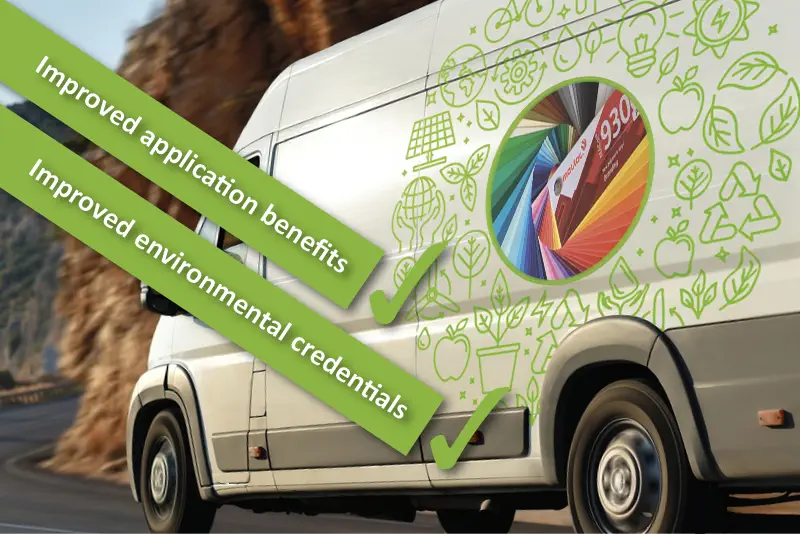 General information:
Excellent conformability over simple contours
60 colours (56 gloss, 4 matt)
Matches more than 40% of market-leading colours
Life: White & Black up to 8 years, colours up to 7 years, metallics up to 5 years
Uses: Long-term interior and exterior marking applications, vehicles, window graphics, decorative, retail signage, boats (above water level)
For more information, colour cards and technical data sheets on the MACal 9300 PRO Opaque Series range of coloured sign vinyls, click the button below:
---
We stock all the media you need to complete your graphics projects – whatever you need to fulfil your graphics applications we are here to help you.
For more information, enquiries and to place orders contact our sales team: 01753 696977 or 01709 829800 or email: sales@allprint.co.uk