We stock the complete range of Mactac CAD sign vinyls for signmaking …enough said.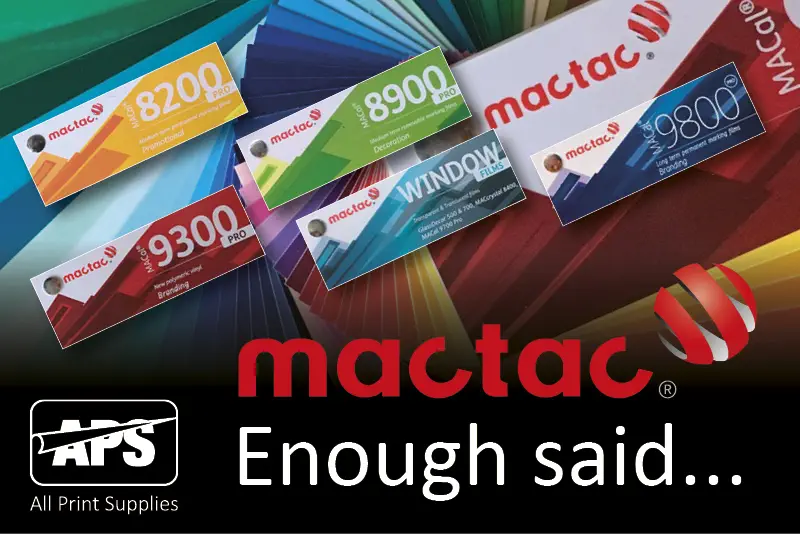 All Print Supplies stock ALL Mactac CAD sign vinyls (and more!) – the complete range of CAD sign vinyls are fully stocked and available for next day delivery.
Mactac CAD sign vinyl ranges include:
---
We stock all the media you need to complete your graphics projects – whatever you need to fulfil your graphics applications we are here to help you.
For more information, enquiries and to place orders contact our sales team: 01753 696977 or 01709 829800 or email: sales@allprint.co.uk